Free course begins next week!
Take the challenge and understand problems and solutions to managing tropical coastal ecosystems.  Do you want to develop the skills and knowledge needed to help preserve tropical coastal ecosystems? These critical systems provide goods and services for hundreds of millions of people.  Human activities, however, are leading to their decline globally. TROPIC101x will introduce you to the fascinating organisms, ecological processes, challenges and solutions that lie behind these unique ecosystems.  Details regarding the course and enrollment can be found HERE.
DETAILS:  There are several ways you can take the course (see frequently asked questions).
You can simply audit this course for free and have complete access to all of the course material, test material, and the online discussion forum. You decide what and how much you want to do.  Free to All.
Alternatively, you can undertake the course, and complete the material for course assessment. Free to All.
From here, and for a minimal fee, you can elect to obtain Verified Certificate of Achievement, which may be useful in

job applications, promotions or school applications. 
Join us on April 28 – Don't miss out!
Lecturers contributing to Tropic101x are: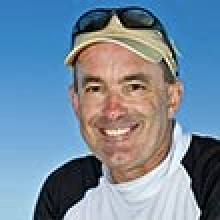 Professor Ove Hoegh-Guldberg
Ove Hoegh-Guldberg is the Director of the Global Change Institute (GCI) and Professor of Marine Science at the University of Queensland in Brisbane, Australia. Prof Hoegh-Guldberg has a BSc (honours) from Sydney and a PhD from the University of California, Los Angeles. Ove's research focuses on the biology of coral reefs, particularly impacts of climate change and ocean acidification. In addition to publishing over 220 publications, Prof Hoegh-Guldberg leads a major research group and has started innovative education programs such as Stanford Australia. He is the Coordinating Lead Author for the 'Oceans' chapter for the fifth assessment report of the Intergovernmental Panel on Climate Change. He was awarded the Eureka Prize for his scientific research in 1999 and is currently an ARC Laureate (2013-2018) after finishing his term as Smart State Premier's Fellow (2008–13).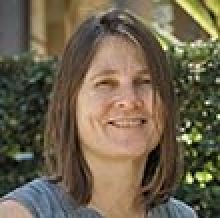 Professor Cath Lovelock
Cath Lovelock is a marine botanist who specialises in the ecology and ecophysiology of coastal plant communities. Her research group is particularly interested in the influence of environment, including global climate change, on plant community productivity and diversity. She conducts experimental work over a wide range of coastal plant communities that include macroalgae, mangroves and cyanobacterial mat communities. Some of her current research projects include assessment of how sea level and nutrient enrichment influences mangrove and salt marsh ecosystems, how mangroves mediate exchanges between the land and sea and how metabolism of coral reefs varies over latitude.
Professor Hugh Possingham
Hugh Possingham is the Director of the ARC Centre for Excellence for Environmental Decisions. His research involves the use of mathematical and statistical tools to solve problems in ecology and conservation. Laboratory members range from empirical ecologists to mathematicians. Recent research successes include: producing the software (Marxan) that was used to rezone the protected areas within the Great Barrier Reef in Australia. Marxan is now used by 100 countries around the world to design their marine protected area systems, approaches for minimising the impact of land-use change on coastal ecosystems, protocols for optimal monitoring and decision support for setting global conservation priorities. Web page:http://www.possinghamlab.org
Professor Stuart Phinn
Stuart Phinn's research interests are in measuring and monitoring environmental changes using earth observation data and publishing/sharing ecosystem data. He received his PhD from the University of California – Santa Barbara/San Diego State University in 1997. The majority of his work focuses on the use of images collected from satellite and aircraft, in combination with field measurements, to map and monitor the earth's environments and how they are changing over time. This work is done in collaboration with other environmental scientists, government environmental management agencies, NGO's and private companies. A growing part of this work now focuses on national coordination of earth observation activities and the collection, publishing and sharing of ecosystem data.
Professor Peter Mumby
Pete Mumby is an ARC Laureate Fellow and is a marine scientist specialising in spatial ecology. Prof Mumby leads the Marine Spatial Ecology Lab (MSEL) that carries out applied science in support of coral reef management. His work includes basic coral reef ecology, remote sensing, ecological modelling, and the design of algorithms for marine spatial planning that consider larval and ontogenetic connectivity, climate change, and local physical conditions.
Professor Sophie Dove
Sophie Dove (Ph. D 1998,) has extensive experience in investigating the effects of environmental change on marine aquatic organisms. She is presently concerned with the interactive effects of SW temperature and SW pCO2 on a broad diversity of reefal organisms that are directly involved in reef construction and destruction. She is a teaching and research academic at the University of Queensland where she is the Director of the Coral Reef Ecosystem Laboratory. She has advised 20 post-graduate students, and is highly active in research having published 34 high impact journal articles over the last 5 years. Her novel isolation of pigments from Scleractinian corals led to two international patents