Research just in reveals that extreme events from climate change (2011-2017) have damaged 45% of Australia's coastal habitats, including coral reefs, mangroves, kelp forests and seagrass.  These habitats provide food and shelter for a huge range of marine and estuarine species, including large fish, turtles and dugongs.  Vital for fisheries, these key habitats are also used and much loved by local and international visitors. 
The rate of their loss is extremely worrying, especially given that these changes have essentially occurred during an increase in global temperature of 1°C above the preindustrial era. As we go towards warming of 1.5oC, these serious impacts are more than likely to be amplified.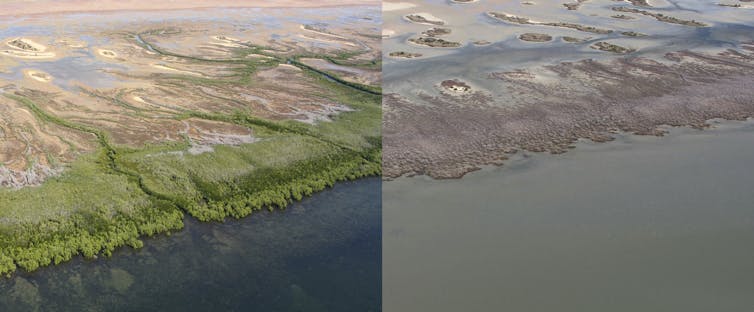 Much of the damage has been driven by unusually long and hot underwater heat waves.  Other changes have been due to knock-on effects.  For example, large amounts of kelp forests have disappeared from the south-east coast of Australia due to the spread of sea urchins and tropical grazing fish species as higher latitudes warm.
The future is of concern.  The authors used ecosystem models to evaluate long-term outcomes from changing extreme events, which are predicted to become more frequent and intense with return times diminishing rapidly.  In the latter case, this means that many ecosystems are failing to recover in time prior to the next extreme event.
Check out the peer-reviewed study here.